Lefever specializes in projects utilizing pre-engineered materials to supply and erect steel structures.
Need a project completed quickly, on budget, and with a single point of contact? We've built our business around supplying and erecting critical path infrastructure for our valued partners. We can tackle your entire Design-Build project from beginning to end, or just the parts you need. With 30+ years of experience, we've successfully delivered hundreds of Design-Build projects to every size and kind of business, and have the track record to prove it.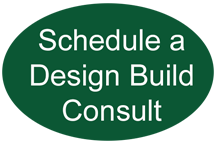 Complex Projects
Do you have an unusual building project with unknown or unique requirements? Lefever specializes in complex projects that don't fit the standard mold. From extremely tight environments to complicated building additions and everything in-between, we bring confidence, skill and flexibility to unusual or uncertain building projects. Lefever's competency and experience in solving complex building challenges is a true industry differentiator.
General Contracting  Projects
Are you looking for a GC to deliver on the building designs and plans you already have in hand or are actively working on? Our team can see through your project working collaboratively with your architect. We are adept at bringing the creative visions of our clients to life. We do so with speed, efficiency and the highest quality workmanship.
sheeting, RETROFITS & OTHER Specialty Projects
As a full-service commercial and industrial building provider, we pride ourselves on having the solutions you need for any project or problem. From retrofits and rebuilds to other unique challenges, let us know what your specialty project needs are and we'll help you chart the best course forward.